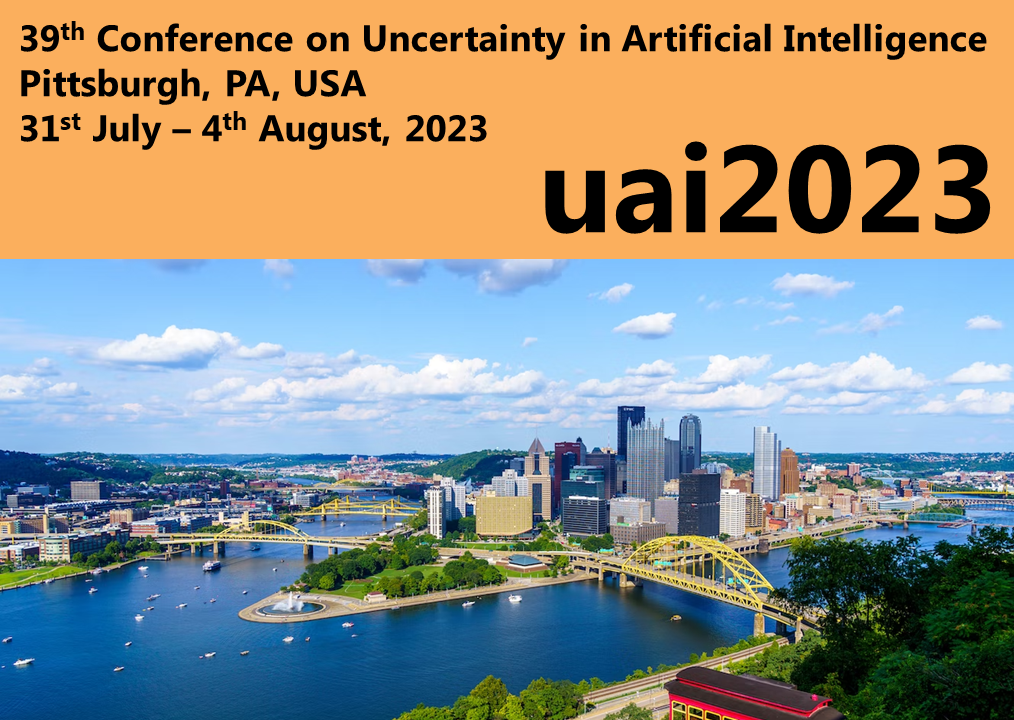 UAI 2023 - Scholarships
Those who are in financial need are encouraged to apply for a scholarship that grants free online or in-person registration. Of course, authors of accepted UAI 2023 papers can apply, but it is not a requirement to have an accepted paper.
Scholarship awardees may be asked to do some light volunteering work during the conference. This includes tasks like helping at the conference desk, solving small problems with equipment, supporting session chairs, monitoring the online chat, and checking the sound and video quality of streamed content. We will make sure that authors do not have any duties during sessions in which their paper is presented.
The deadline for application is 14 June. Notification is by 17 June. (Please also see important dates)
Important:If you apply for a scholarship, you should not register until you hear back from us. We have set the scholarship notification date (17 June) before the early bird registration deadline (22 June). If you are awarded a scholarship, you will receive a code for free registration. Otherwise, you can still register regularly for the early bird fee at that time. We will not reimburse any paid registration fees.
To apply for a scholarship, please complete and submit this form.
If you have any questions, please don't hesitate to contact us at uai2023.reg@gmail.com