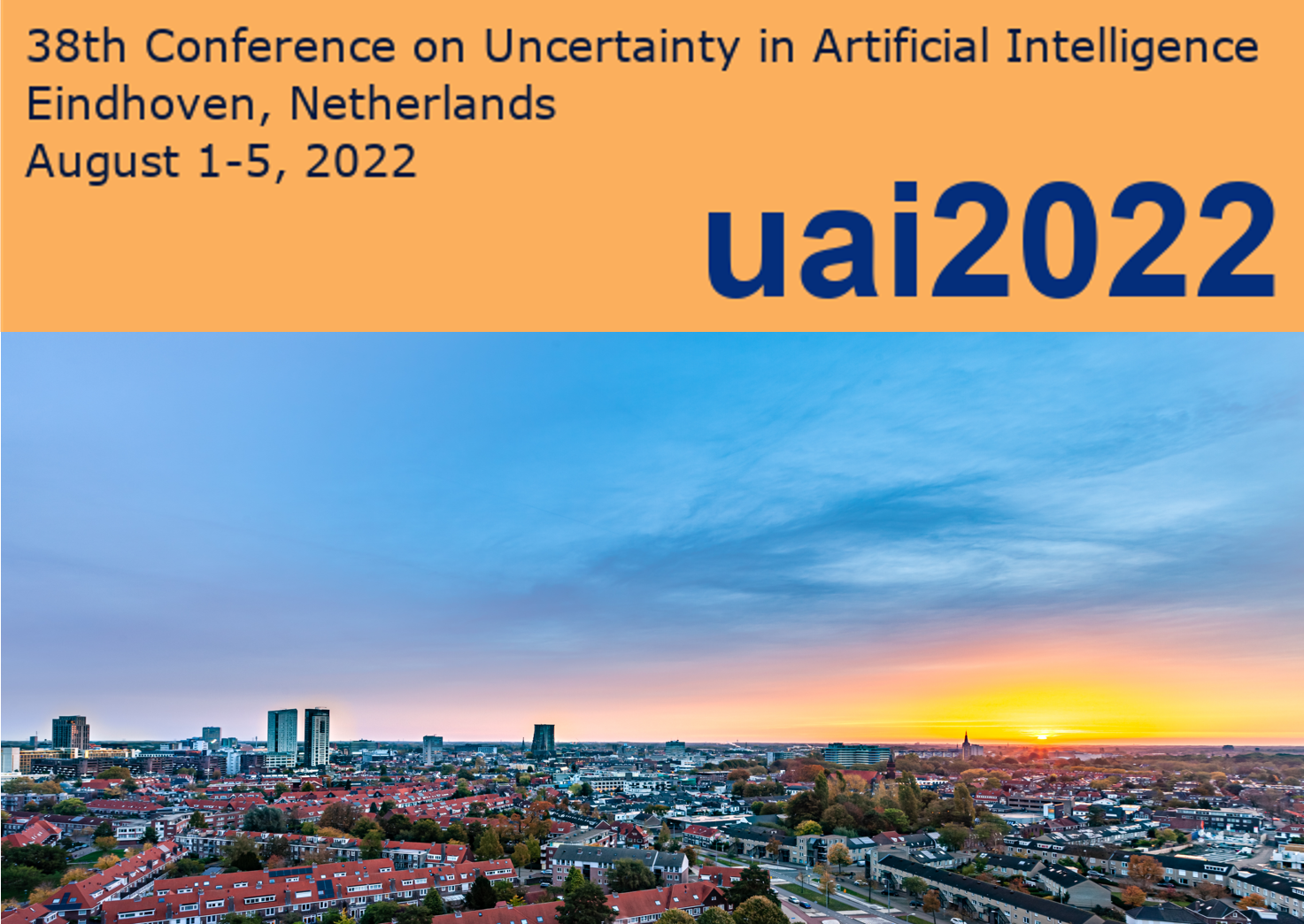 UAI 2022 - Local Information
Welcome to Eindhoven! We are looking forward to meeting all our international UAI research friends again, in person, in this Southeastern Dutch city. See
here
for an overview of what Eindhoven has to offer!
Conference Venue
The conference will be held in the Auditorium building of the
Eindhoven University of Technology
. Please find the campus map
here
.
Click on the top right icon to get a larger, interactive version of the map. On this map, you can find several categories of points of interest (POI):
in orange you find the main conference venues: the main venue, the station where buses will depart for the Lakeside Food Festival venue, and the location of the Thursday optional social event;
in blue you find entrances to the TU/e campus;
in maroon you find roadblocks and TU/e campus entrances that are closed off;
in green you find paths around the train station roadblock;
in purple you find suggestions for places to get lunch, both on and off campus;
in brown you find places where you can get decent coffee.
In the interactive version of the map, you can toggle POI categories on or off. You can also click on individual icons to get more information about individual restaurants.
How to get there and getting around
The university campus is at walking distance from the Eindhoven main train station. Eindhoven is very well connected by train, and you can schedule and book international trains here. For local trains, please see here.
Eindhoven has its own airport, Eindhoven Airport, which is mostly used for European flights. Amsterdam Airport is about 1.5 hours by train.
To use the local public transportation, please see here.
Corona virus
Please find the current regulations in the Netherlands
here
. At the conference desk we provide one rapid antigen test and a few masks for every participant. In addition, we will make sure there is disinfectant gel available in the conference venue.
Hotels
Eindhoven has a few dozen hotels encompassing hundreds of rooms. These hotels come in all shapes and price classes, so there will be a solution for every budget.
These
are the hotels recommended by the municipality of Eindhoven. The page allows you to filter on the distance from the city center; this is a good proxy for the distance to the conference venue too.
Social Events
On Tuesday evening we will go to Beachclub Sunrise to enjoy the Lakeside Food Festival. Buses that will bring you to Beachclub Sunrise will depart from the point indicated on the map. N.B.: bus departure follows directly at the end of the technical program, with no pause inbetween! After the festival, you will be brought back to the bus stop in Eindhoven.
On Thursday evening you are invited to join an informal social gathering at Down Town Gourmet Market. Let's have a drink together, and enjoy food from the 19 distinct cuisines available in the market. This social event is not covered by the registration fee, so you must cover your own bill at this event, if you choose to attend.
Culture and Design
As a proud member of the top-five biggest cities in the Netherlands, Eindhoven has a wide-ranging cultural offer. To see how we used to live way back when, visit het
Prehistorisch Dorp
: a replica of the local prehistoric village. To dive into modern art, you might be interested in the collections at het
Van Abbemuseum
. Eindhoven is also the birthplace of some world-famous companies: learn how
Philips
grew from a light bulb factory to a multinational conglomerate, and see the rally cars and trucks manufactured at
DAF
. For a larger overview of Eindhoven's culture, design, and entertainment, see
here
.
Food and Drinks
Eindhoven has some nice local breweries.
These
are the best places to sit down and treat yourself to a local drink. If you're not into beer, Eindhoven also has quite a few
cocktail bars
. If all this talk of beverages has made you hungry instead of thirsty, why not explore some of our
vegan and vegetarian restaurants
? But also pescetarians and carnivores can find plenty of
nice places to eat
.